Ardnahoe Whisky Distillery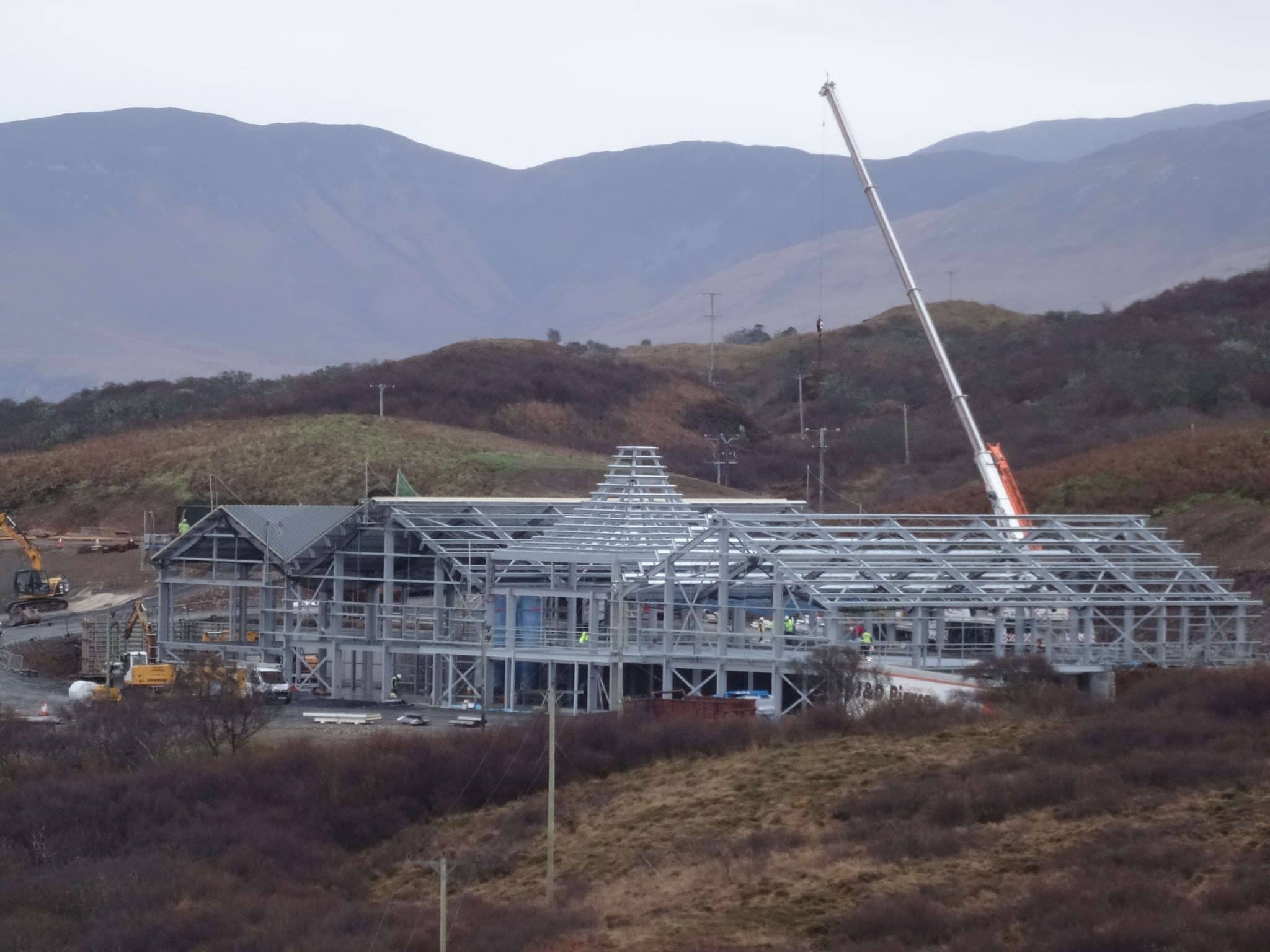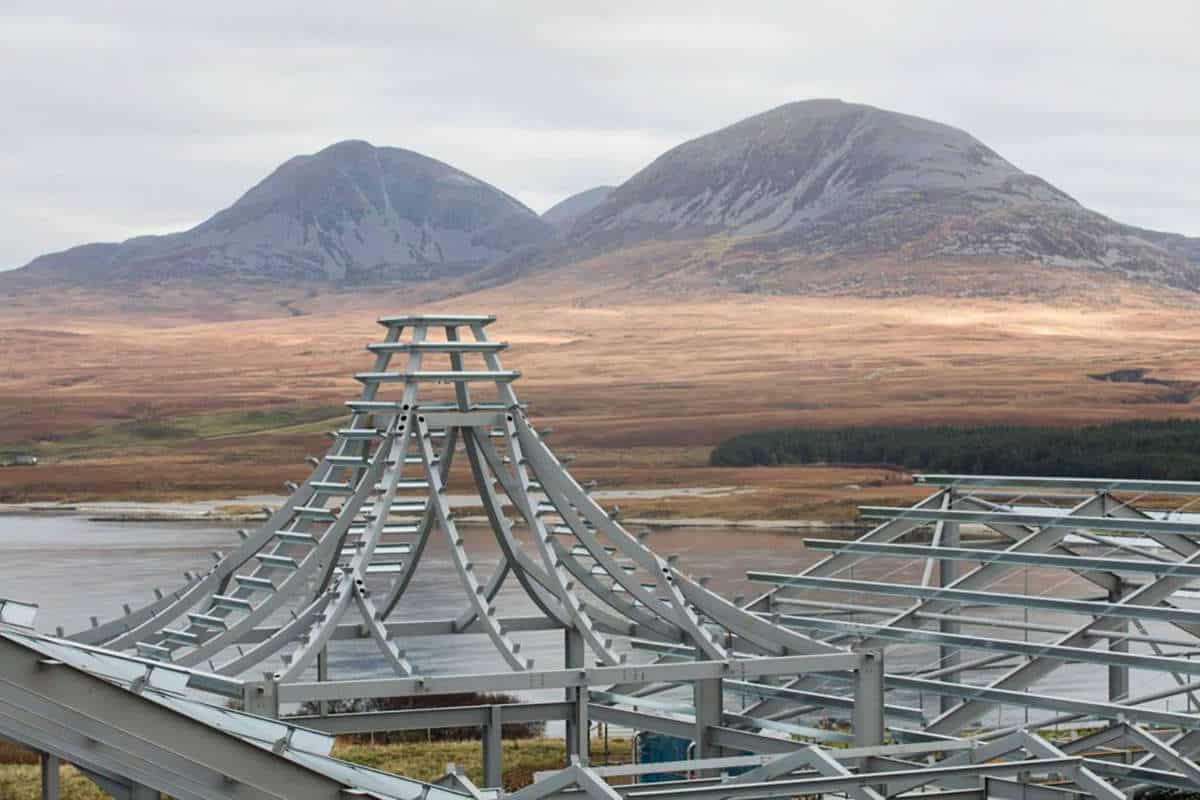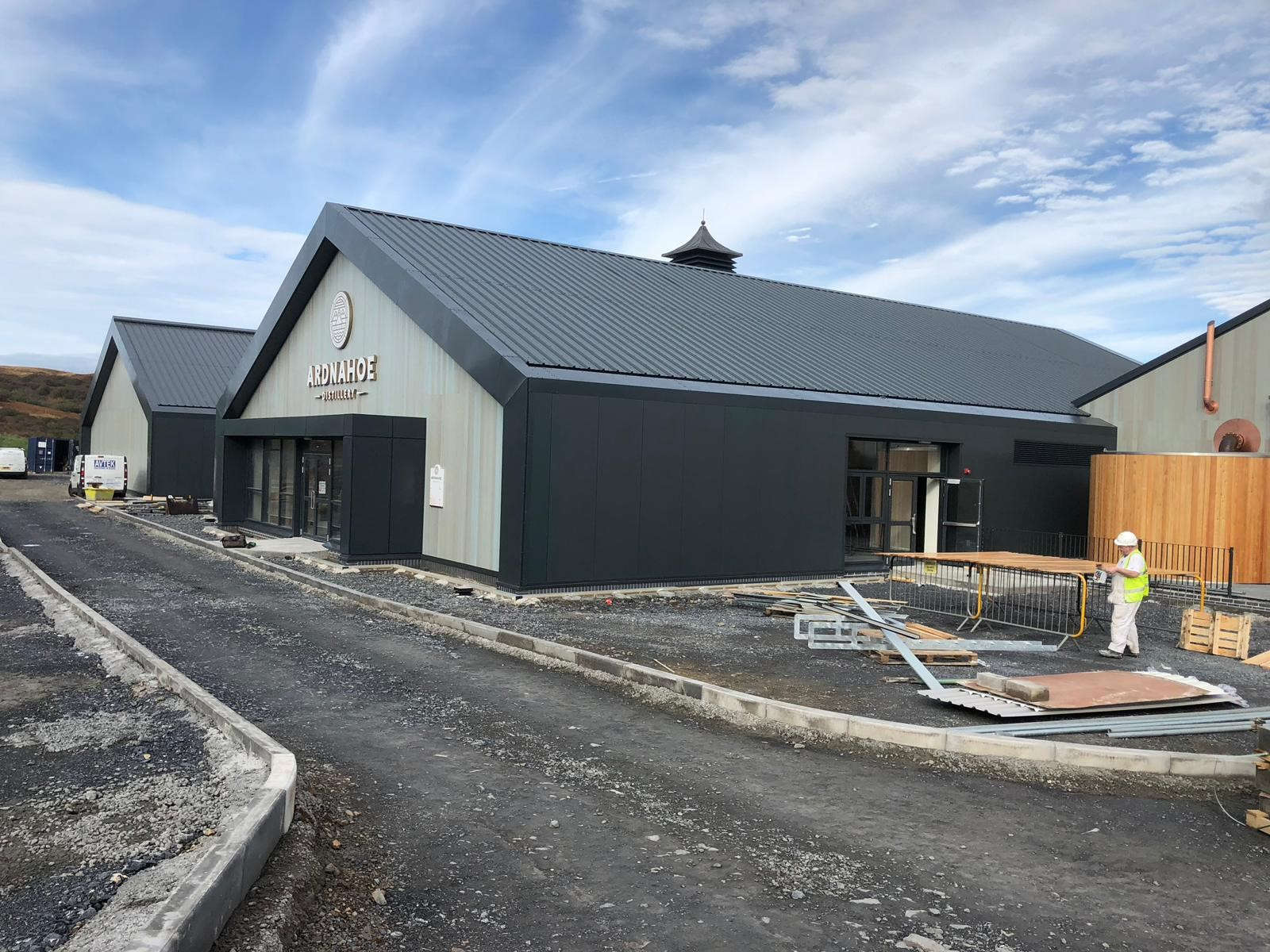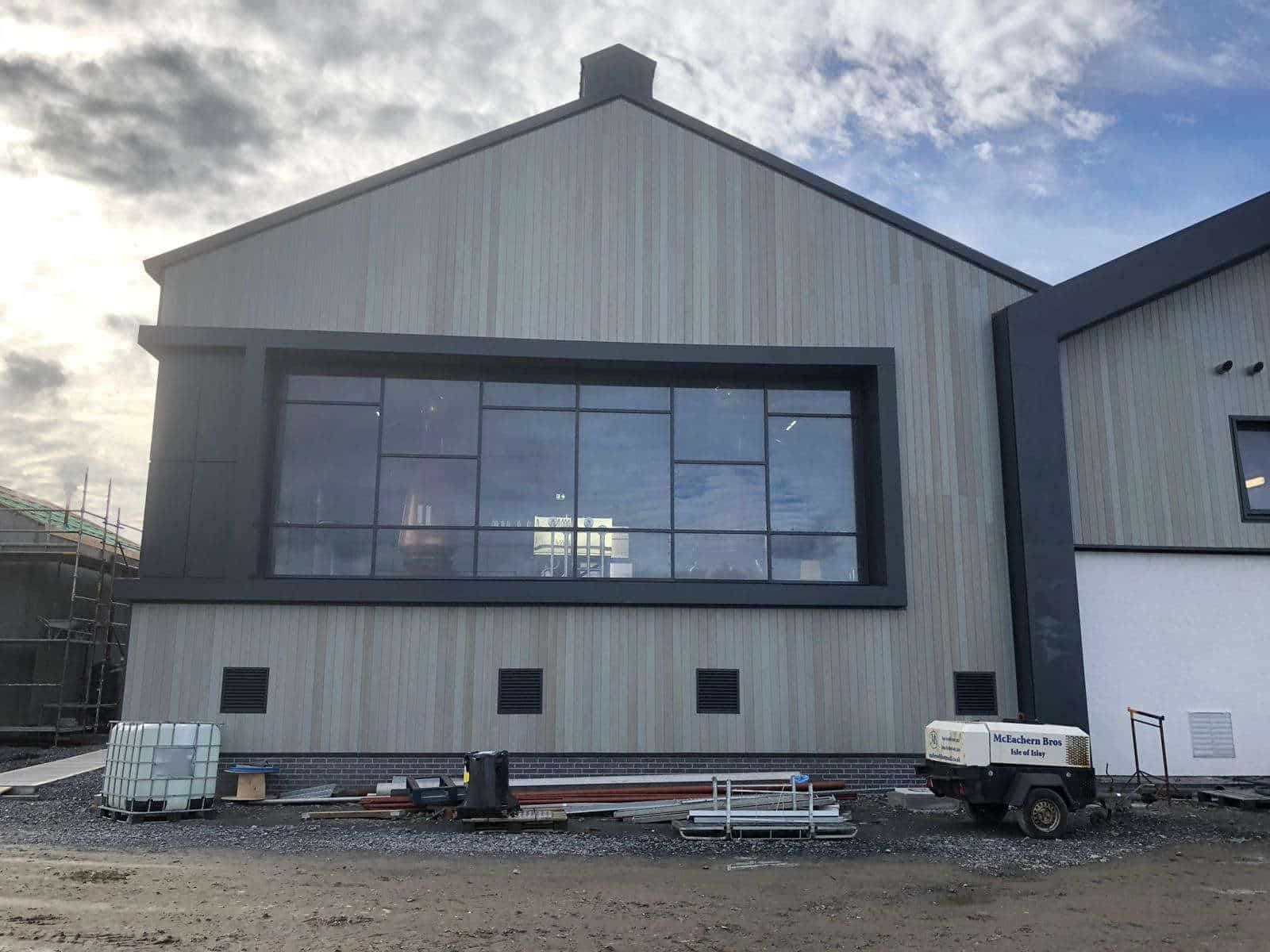 Ardnahoe is a commercial development consisting of a new Whisky Distillery in the North Eastern side of the Isle of Islay; the ninth of its kind on Islay and the first in 15 years.
It includes a retail area, a whisky bar and a restaurant that are all open to the public and the distillery is open for tours. J&D Pierce commenced with the works for this project in June 2017 with first runs of distillation beginning in October 2018 – with Cask number 001 filled on the 9th November that year.
The total tonnage for fabricated steelwork stands at 135T
Logistically challenging as its located on an island – ferry transportation for all steel and deliveries to site
Steel and Cladding project combined
Late architectural changes had to be incorporated into design and installation
Ultimate Client:
Hunter Laing
Structural Engineer:
Cowal Associates
Architect:
Campbell Morris Ltd