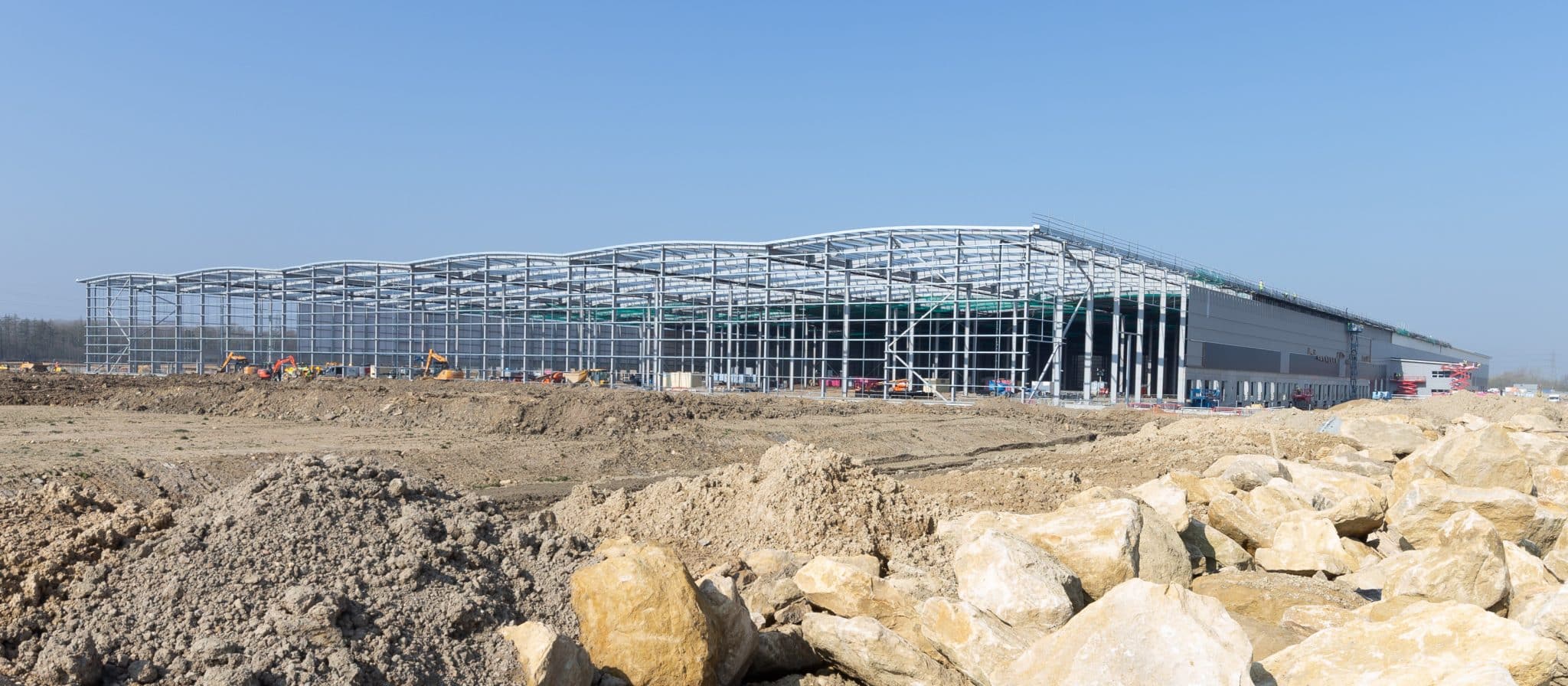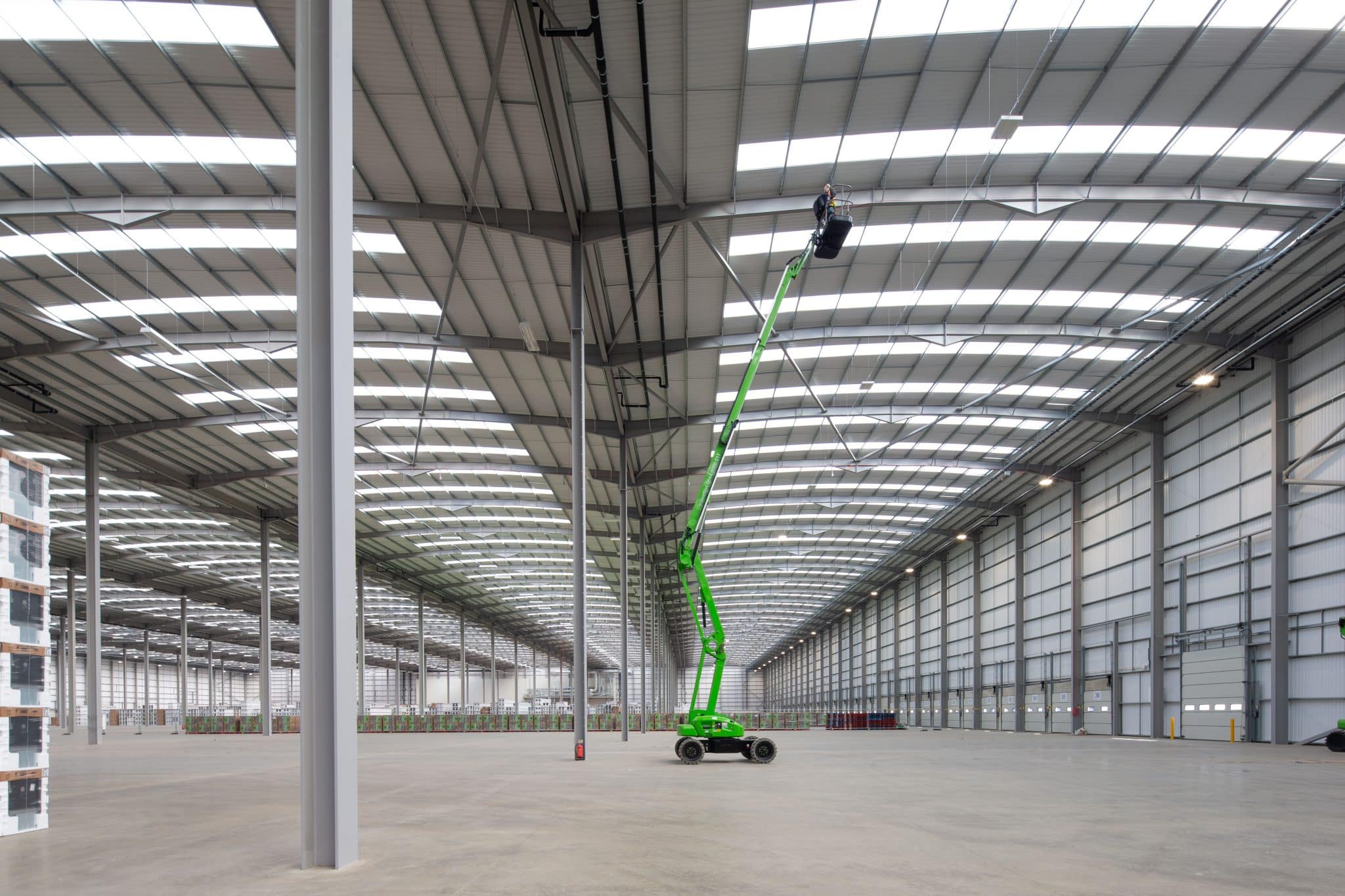 We are currently nearing completion of the third unit on the site at Geddington Road, Corby.
Following the successful completion of Plot 1 (846,000 Sq.Ft), Plot 2 (945,000 Sq.Ft), completion of Plot 3 (825,000 Sq.Ft) is due later this month.
The total footprint covered is in excess of 2,600,000 Sq.Ft or enough to cover more than 1200 tennis courts.
Early engagement with Main Contractor Volkerfitzpatrick was the key to the successful design and delivery of all three buildings on the site for Mulberry Developments.