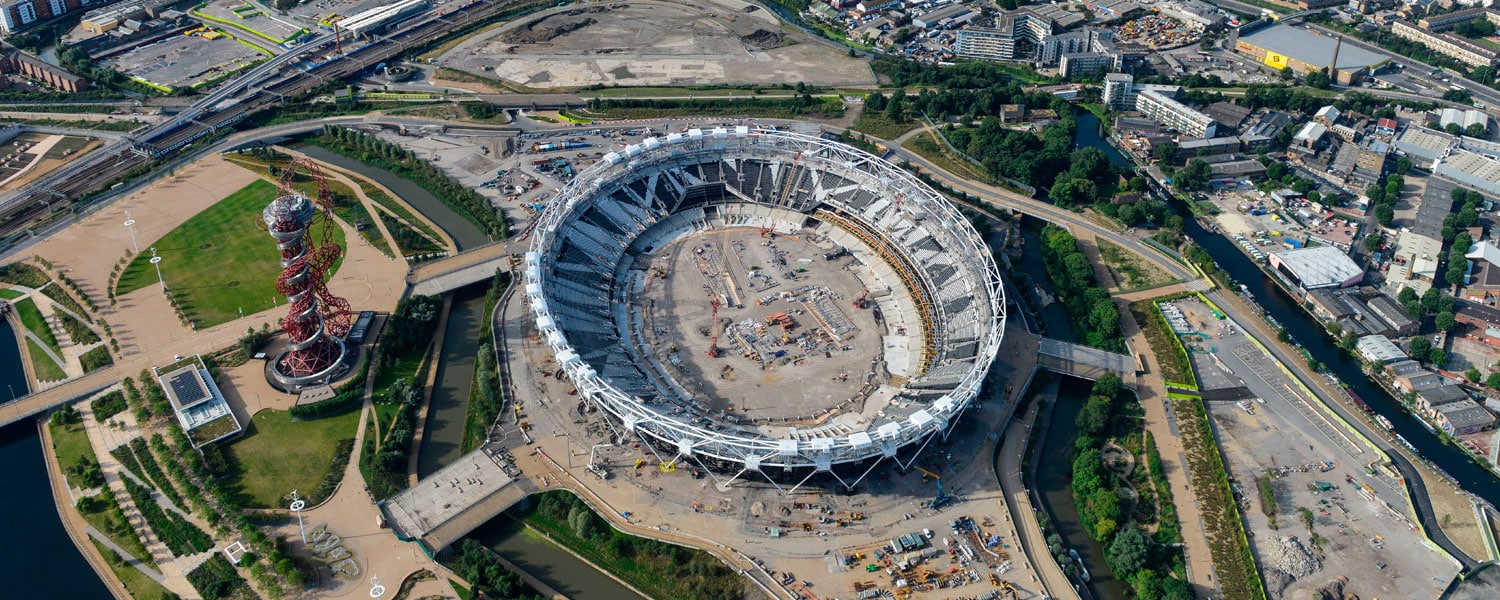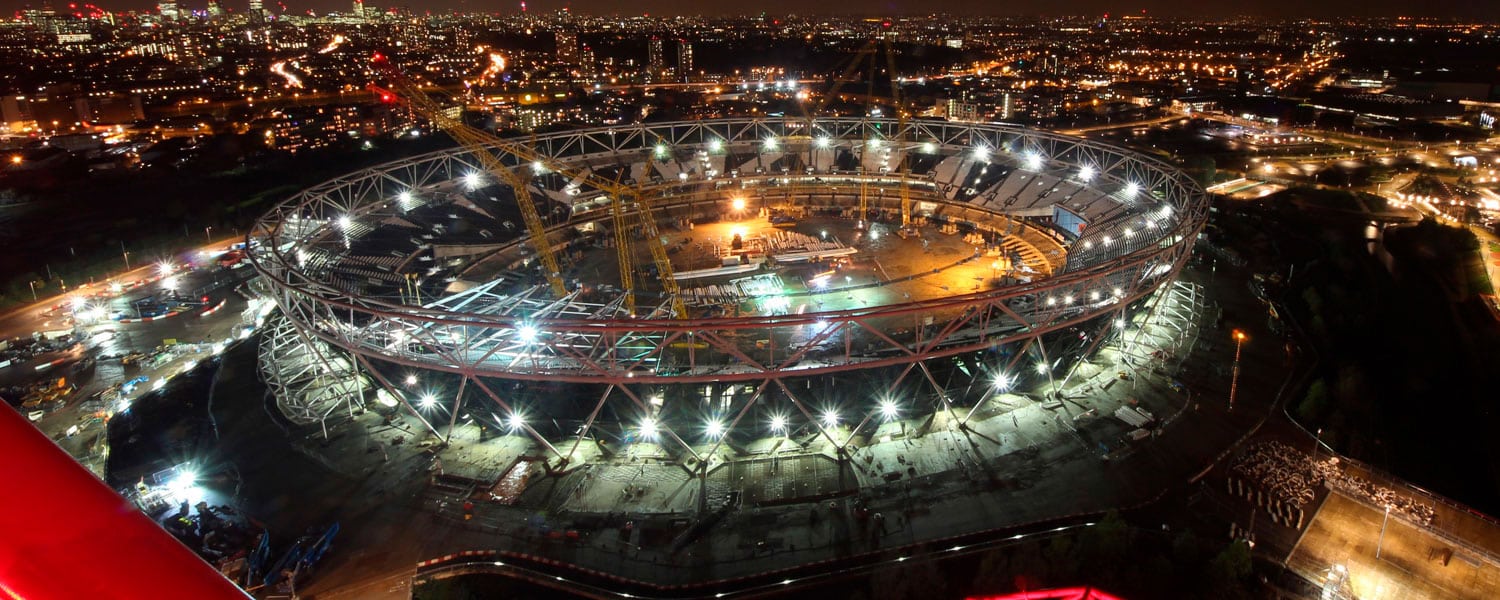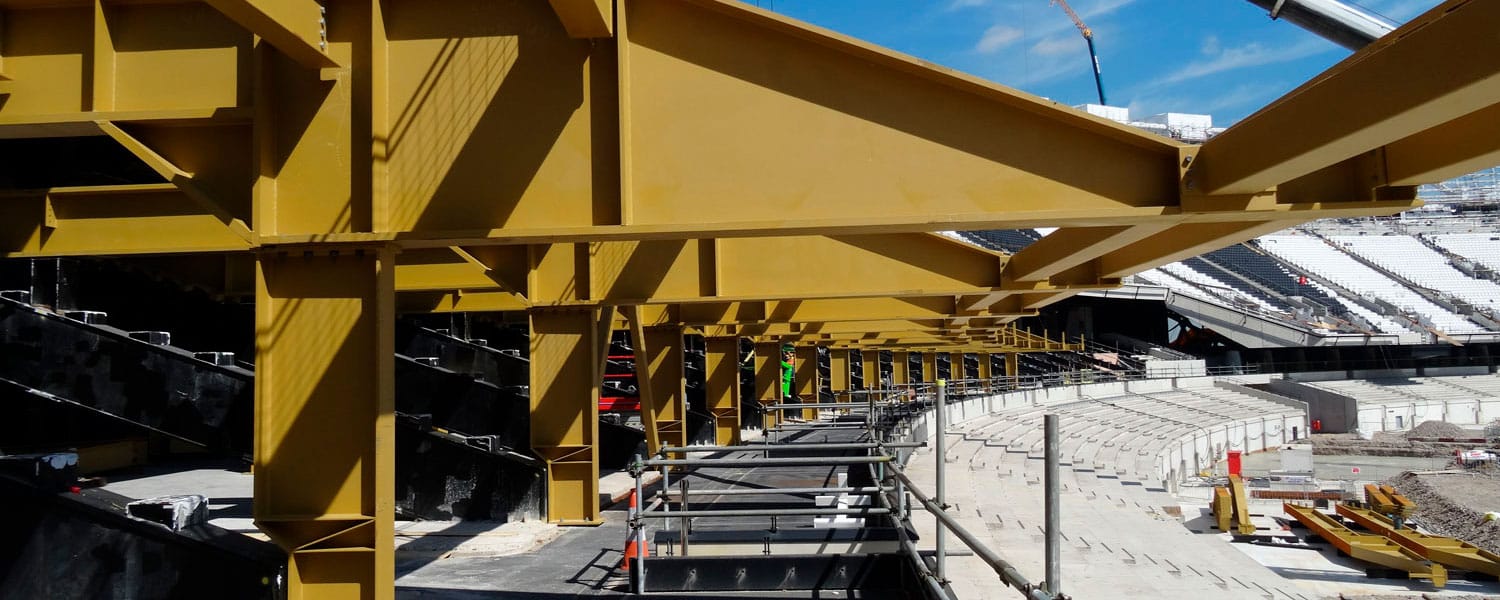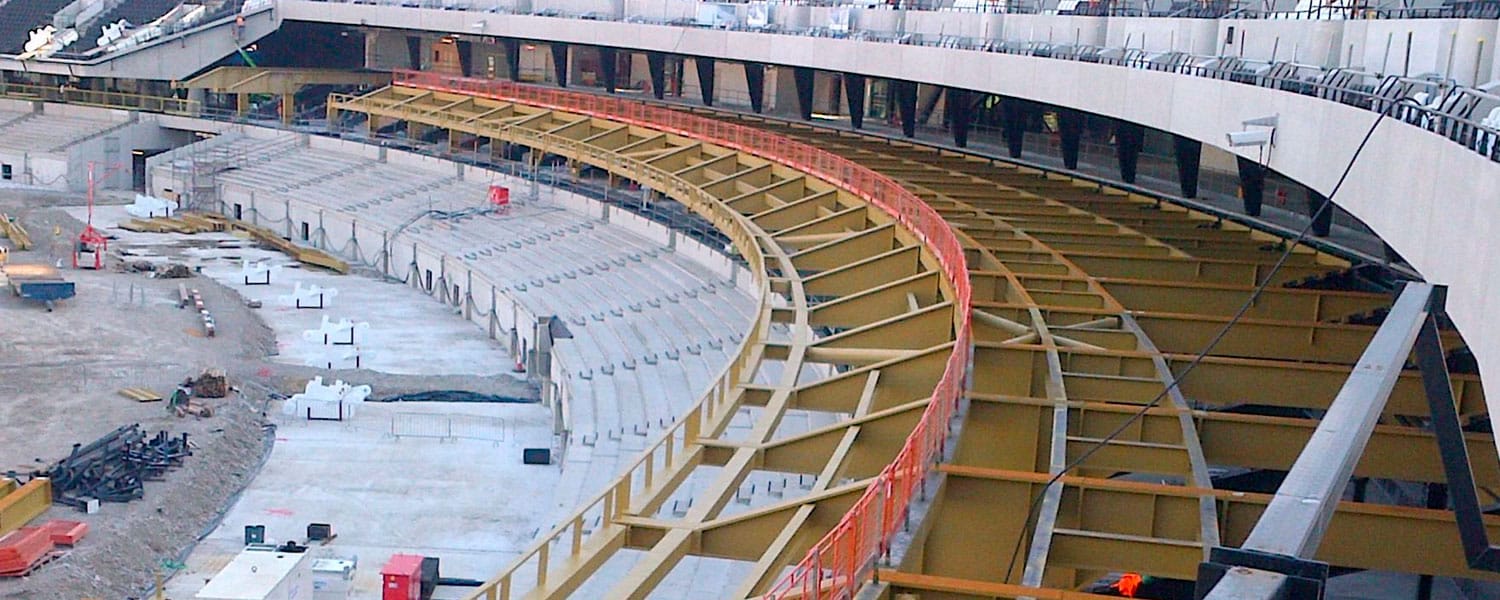 Olympic Stadium – London
J & D Pierce (Contracts) Ltd. assisted with the transformation of the Olympic arena to a football stadium for use by West Ham United and the local community.
Scope of works comprised of the installation of a structural steel mid-tier deck, high level walkway and read pavilion.
The mid-tier was formed from deep tapering fabricated girders with cantilevers off original seating raker beams and new props. The curved geometry and connections led to careful surveys and scope for tolerance. The high level walkway interfaces with faceted and raking members. This, again, needed careful survey and site drilling for connections.
Included within our scope of works was the structural steel framing within the floodlight gantries to support the lighting components.
1,500 t of Steel Fabricated and Erected
Deep Tapered Fabricated Girders
Lighting Gantry Structural Steel Infill Supports
Ultimate Client:
Balfour Beatty Group
Main Contractor:
Balfour Beatty
Structural Engineer:
Buro Happold