Vacancy – Project Structural Engineer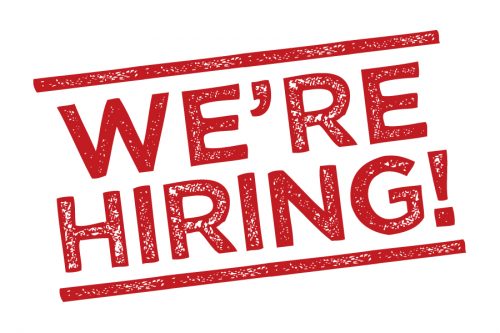 We have an immediate vacancy for an experienced Engineer to join our Design Department. The role shall require a dynamic individual with excellent technical acumen and an appropriate depth of experience in building structures. Our portfolio includes a substantial portion of design-and-build projects involving the design of super-structure primary steelwork, connections, and secondary steelwork. The successful candidate shall form part of a tightly knit team who have many years of experience, and who shall support any transition the candidate may need to make.
Our recent D&B projects have included Amazon Logistics in Gateshead, Pedestrian Bridge at
Silverstone Circuit, Lidl Distribution Centre in Peterborough, and various units at the Daventry International Rail Freight Terminal (DIRFT). Recent major projects involving connection design, construction engineering and secondary steel would include Anfield Stadium in Liverpool, Queen Street Station in Glasgow, Energy from Waste in Slough, Kergord HVDC in Shetland, London City Airport Expansion, and Haymarket Building B1 in Edinburgh.
J & D Pierce are looking for a Project Engineer.  Ideally already working at senior level and preferably Chartered but not essential.  I am also interested in expressions of interest from engineers at Grad +5.  A senior engineer supports a bigger plan for adding in an apprentice or graduate thereafter.  Nearly or recently chartered would qualify for the role but there would equally be no ceiling placed on being too experienced provided they are still happy to be technical and do the sums across a wide variety of projects and sectors, but all steelwork (checking roles etc).
As a key member of the Design Department, the duties in the role would extend beyond the department to see them liaise closely with the drawing office, manufacturing, and construction.  You shall be involved in construction engineering support and managing design change control to assist the commercial department on cost recovery.  As well as preparing competent commercially engineered designs suitably documented for third-party review, they would also help to plan and co-ordinate our design, and to drive the design development to unlock any deadlock that risks our deliverables.
The duties of your employment shall develop around your steelwork design capabilities including connections, and your extensive industry experience shall be relied upon to establish your transition to become a key interface between design and our various departments.
This is a key delivery role in the Design Department, where you shall oversee design and associated works using your blend of technical acumen regarding superstructure steelwork design-and-detail alongside contract management.  Your role is expected to be a senior one where you shall contribute to the on-the-job training of our younger engineers, taking their lead from line management based on a mutually agreed approach.
Salary and benefits shall be commensurate with the position.
In the first instance, please submit a detailed CV for the attention of Gavin Jack
gjack@jdpierce.co.uk OR Apply below and reference the position title.
Main Duties and Responsibilities:
• Be a key member of the Design Department responsible for your own design deliverables.
• Liaising closely with the drawing office, manufacturing and construction.
• Prepare competent commercially engineered designs, suitably documented for third-party review.
• Help plan and co-ordinate our design and to drive the design development to unlock any
deadlock that risks our deliverables.• Coordinate and resolve design issues in conjunction with the Client team.
• Provide technical input and recommendations in support of information needs & requests, manage design change control, and assist the commercial department on cost recovery.
Candidate Requirements:
• Strong interpersonal skills and an effective communicator with excellent knowledge of practical construction methodology.
• At least 5 years experience and well versed with Traditional and Design-Build contracting.
• In-depth experience of steelwork building structures.• Ability to perform with continuous attention to detail, to effectively prioritise and execute tasks in a high-pressure environment.
• CEng MIStructE or MICE is desirable but not essential.
• Skilled in the application of structural design programs and the preparation of manual
calculations to Eurocode Standards.
• Previous connection design experience is preferred but not essential.
• Working knowledge of Tekla Structural Designer, IDEAStatica and experience with Revit and AutoCAD would be an advantage.
• Likely to be working at an Intermediate or Senior Structural Engineer level and looking for a fresh challenge.