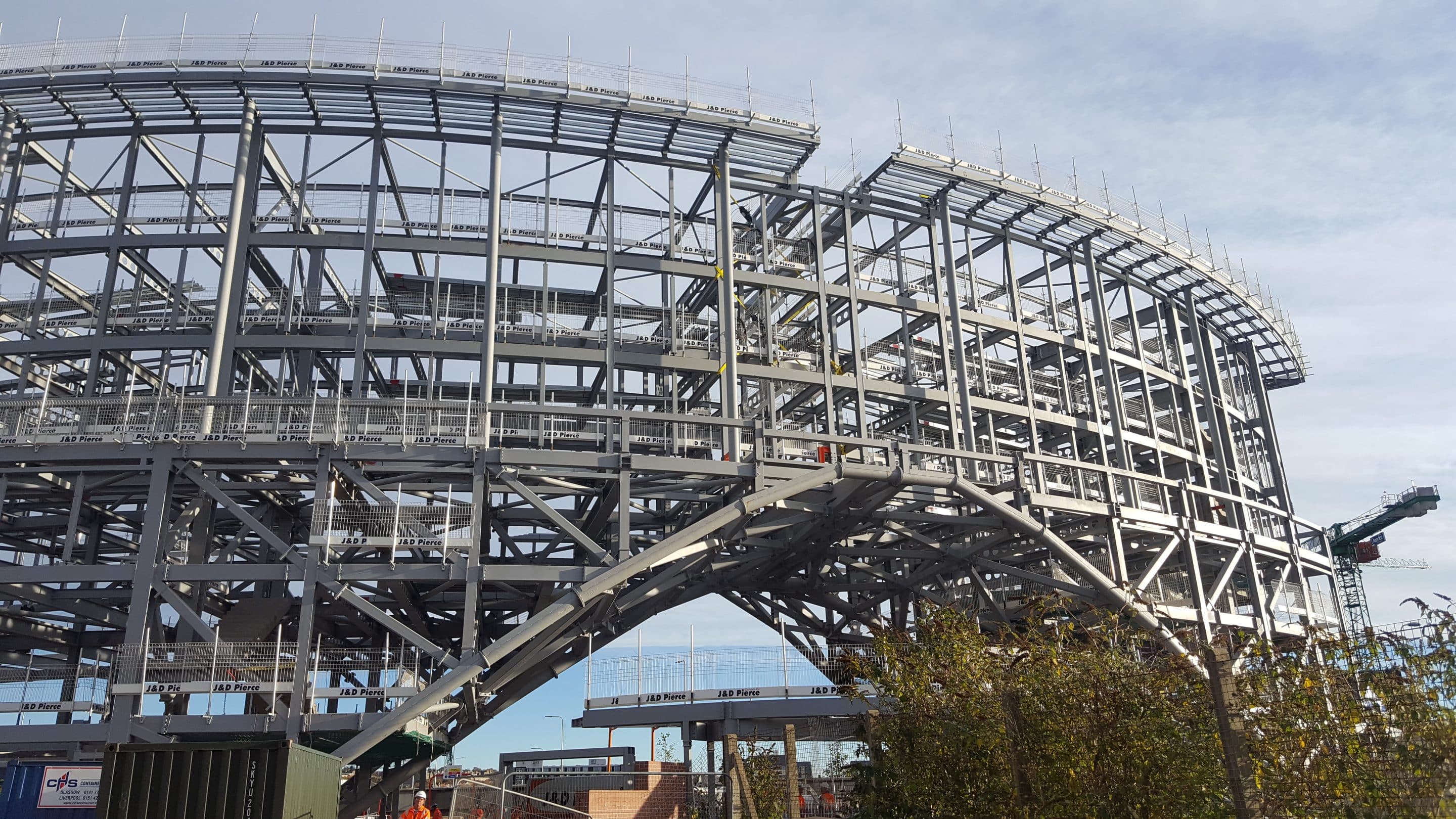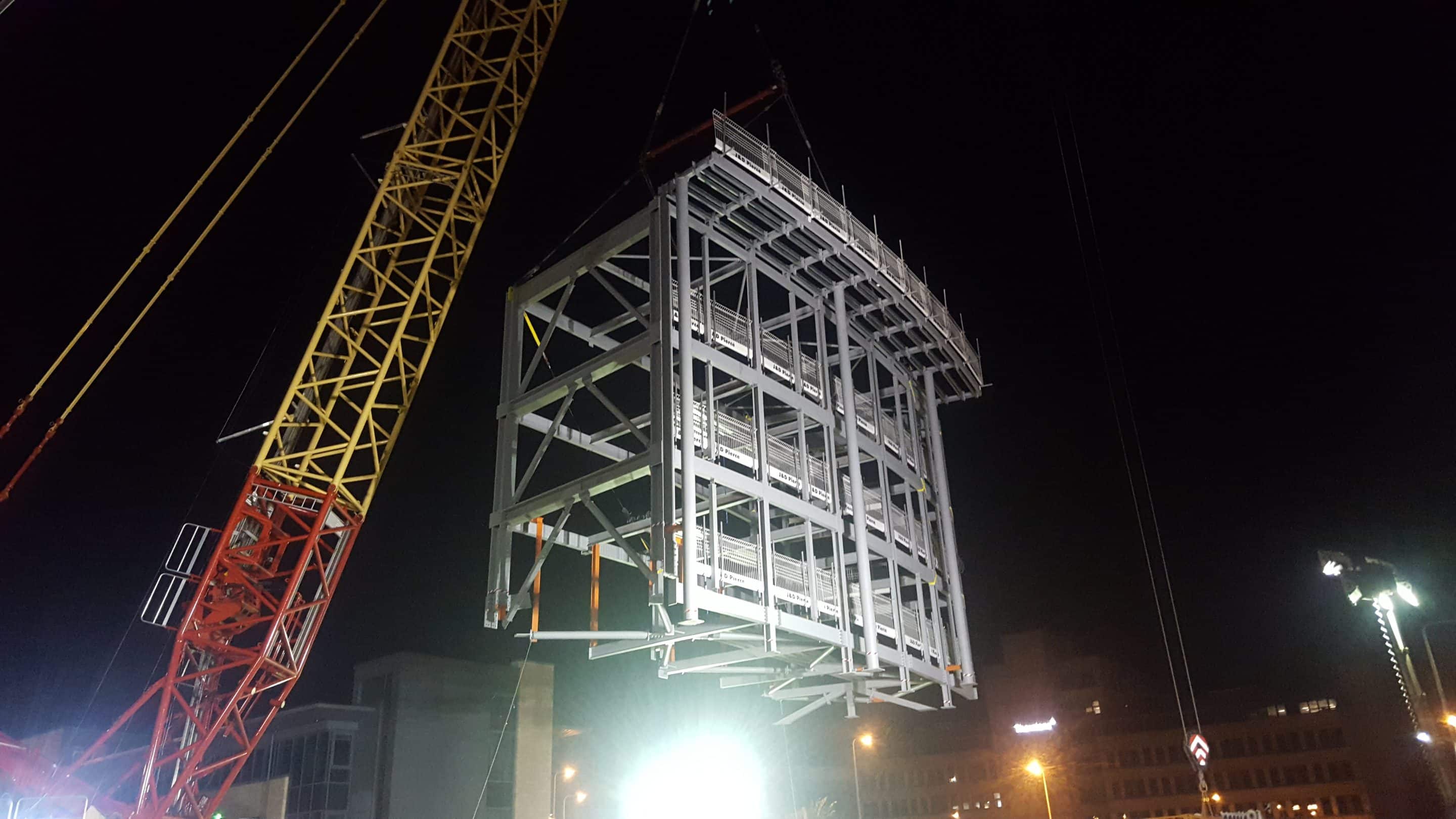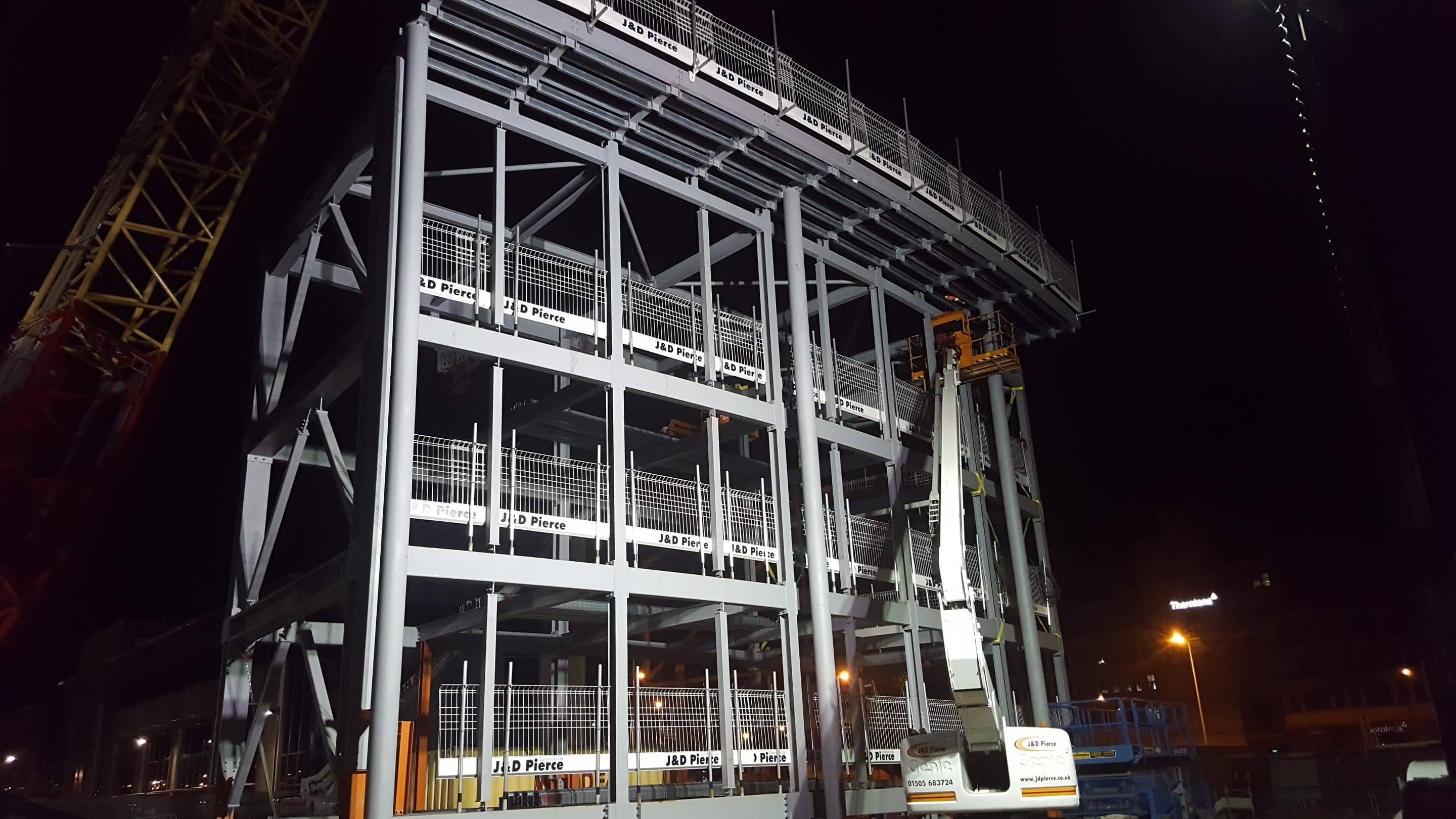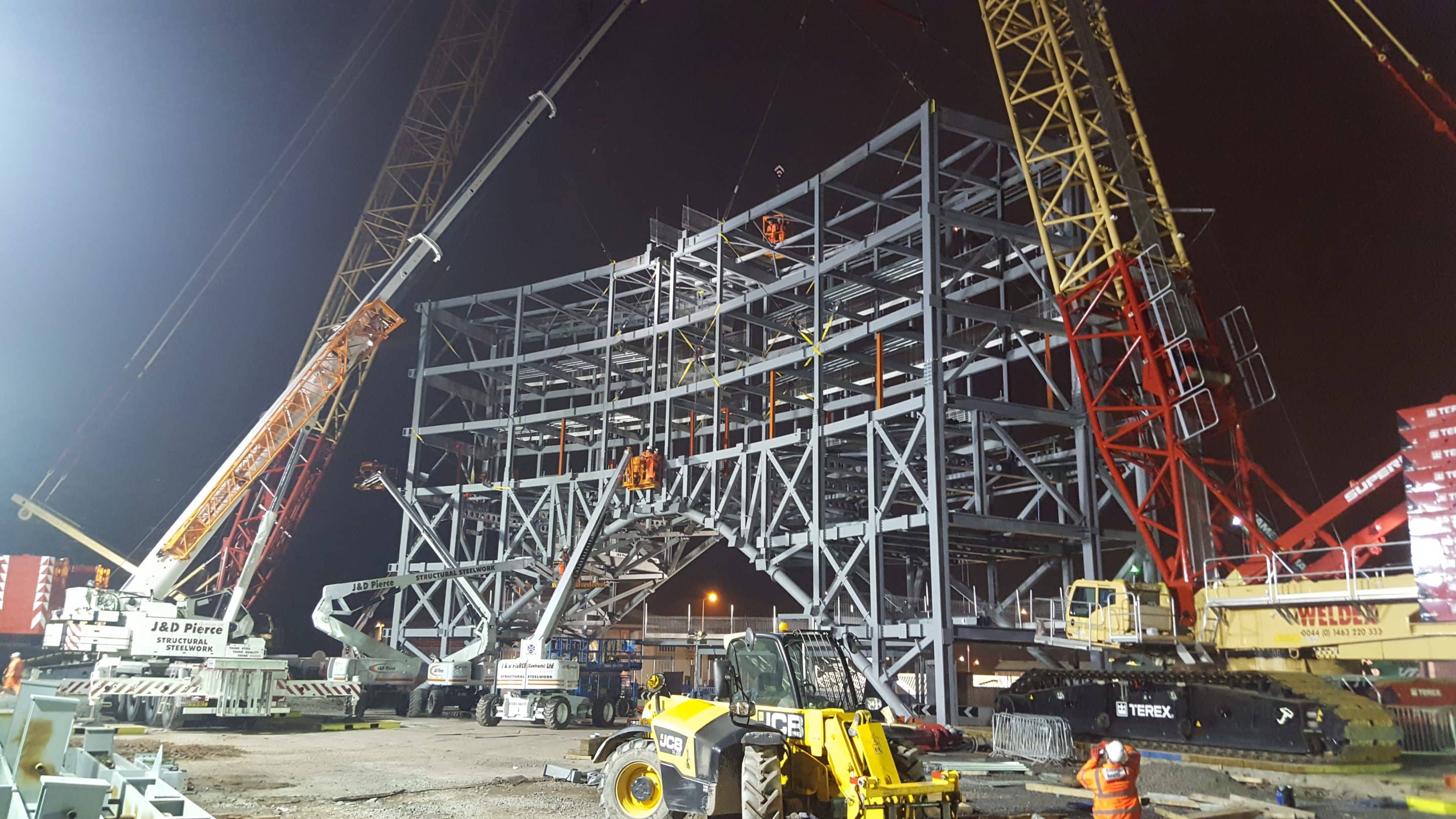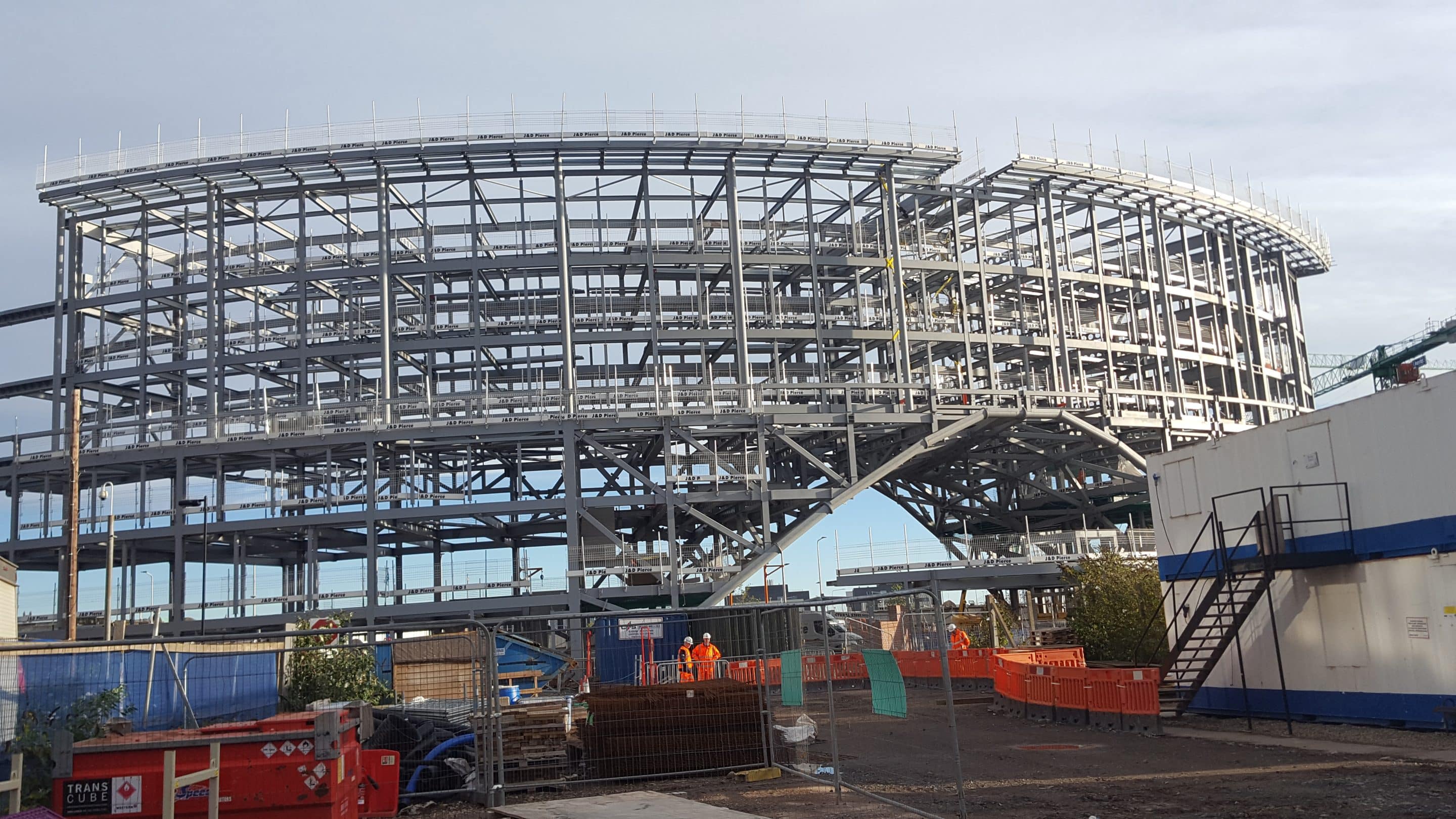 Dundee Railway Station
J&D Pierce successfully tendered for the complicated structure through their experience in railway working with modular construction offline during the day to remove programme hungry possession work combined with planned lifts utilising two 650t cranes under possession allowed early completion of the main structure.
The intricacy and intensity of connections left little room for error. However, the quality of detail, fabrication and assembly on site led to modules joining together as planned for this 1130 tonne project.
1,130t Fabricated and Erected Steelwork
Edge Protection System
Modular Construction
Two 650t Mobile Cranes
Ultimate Client:
Dundee Railway Station
Main Contractor:
Balfour Beatty
Structural Engineer:
JACOBS