Structural Steelwork Fabrication and Erection
J & D Pierce is the foremost structural steel fabrication and erection contractor in Scotland. For almost 40 years we have acquired a reputation for innovation in structural steelwork delivery from design to fabrication to construction.
We offer a full in-house vertical service with advisory roles in initial design and project planning. We manage and deliver all pre-construction, fabrication, paint and erection operations in house providing our clients with the unrivalled resource, quality and adaptability they expect in today's competitive changing market.
VALUE ENGINEERING
We can advise developers and construction professionals, looking to take advantage of our value engineering consultancy services…
PLANT & EQUIPMENT
We continually invest in plant and equipment, so all our projects have access to modern, reliable, efficient technology…
Project News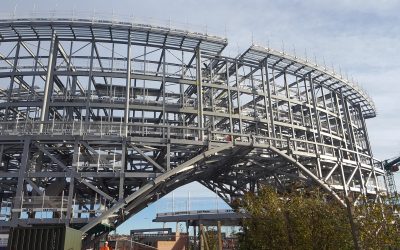 Dundee Railway StationJ&D Pierce successfully tendered for the complicated structure through their experience in railway working with modular construction offline during the day to remove programme hungry possession work combined with planned lifts...
read more
Accreditations