Glasgow Queen Street Station Redevelopment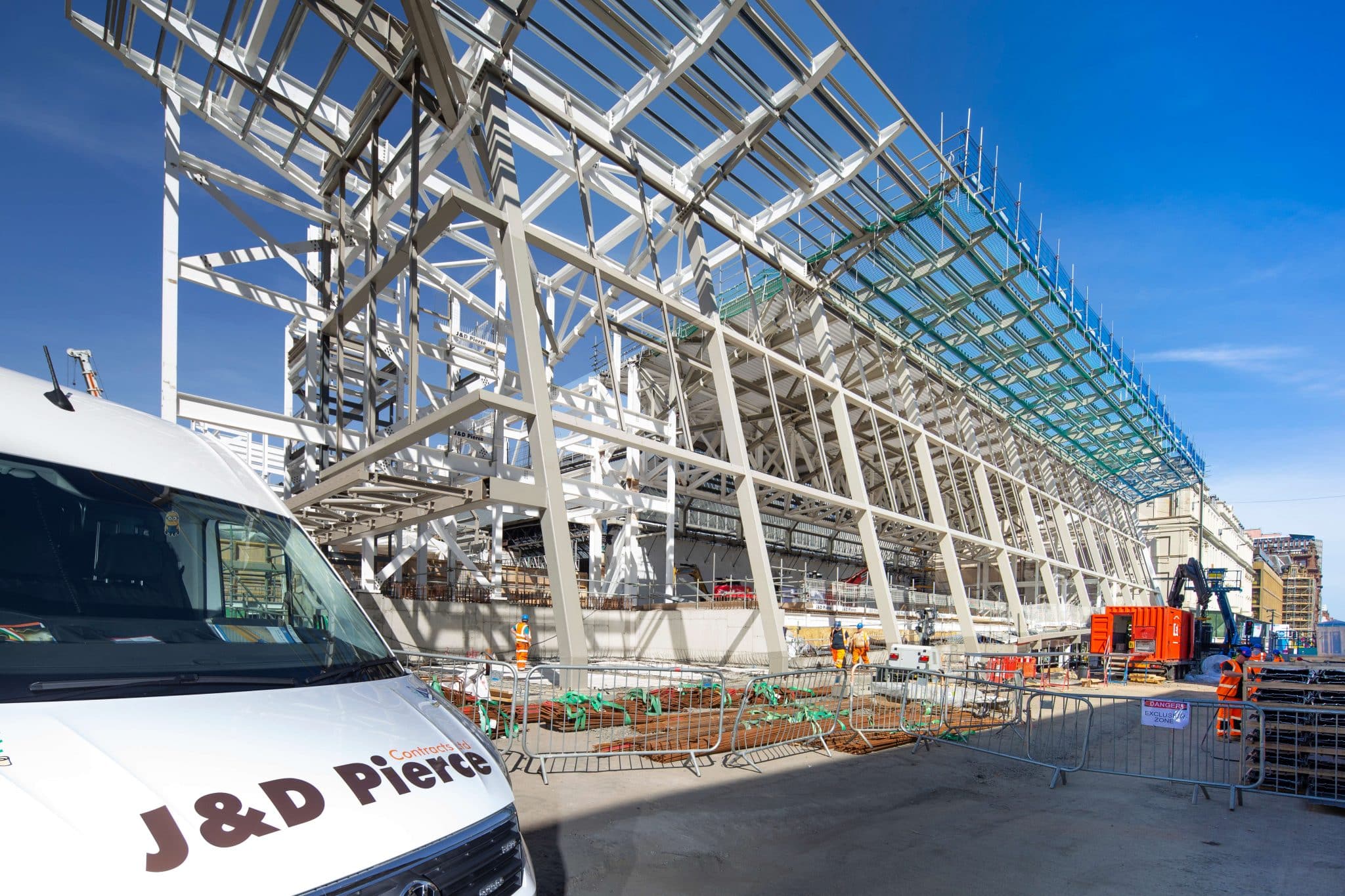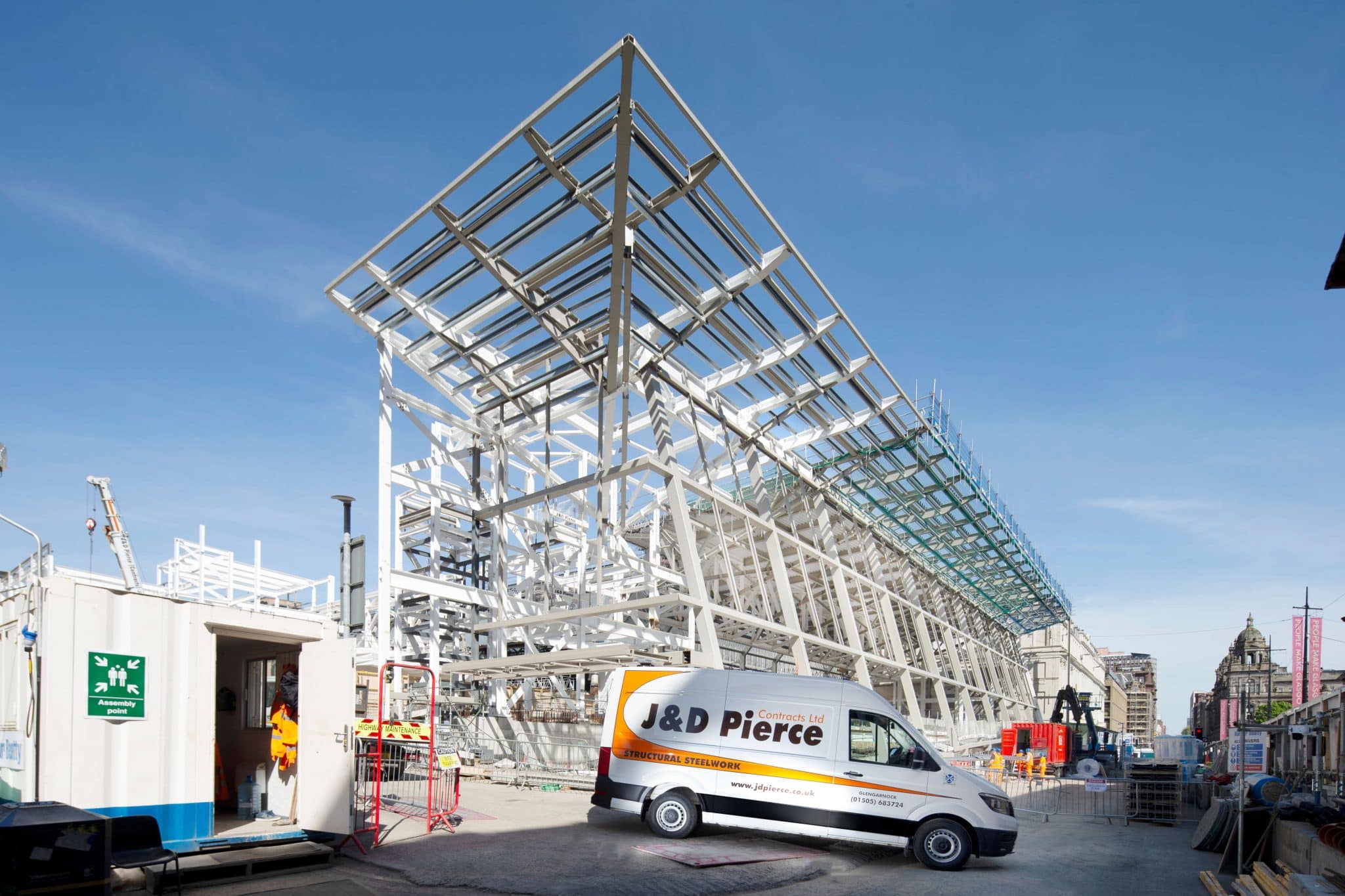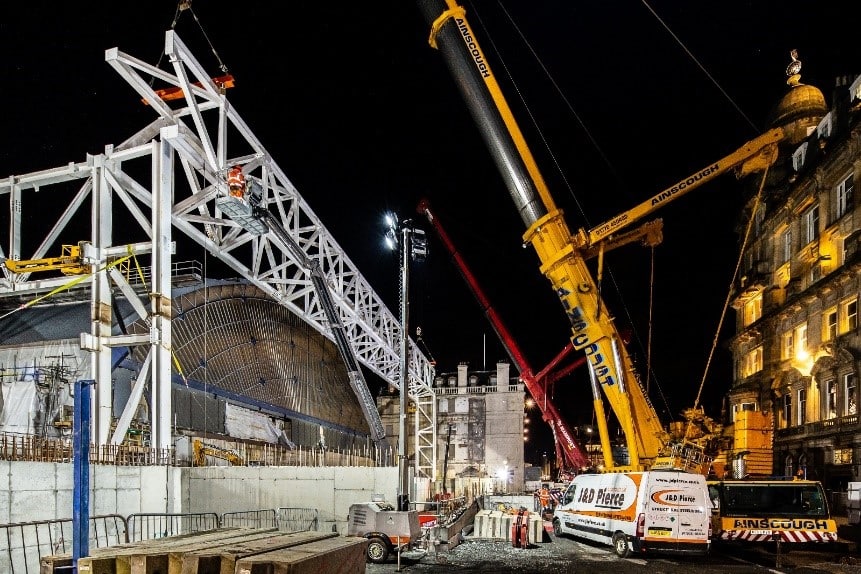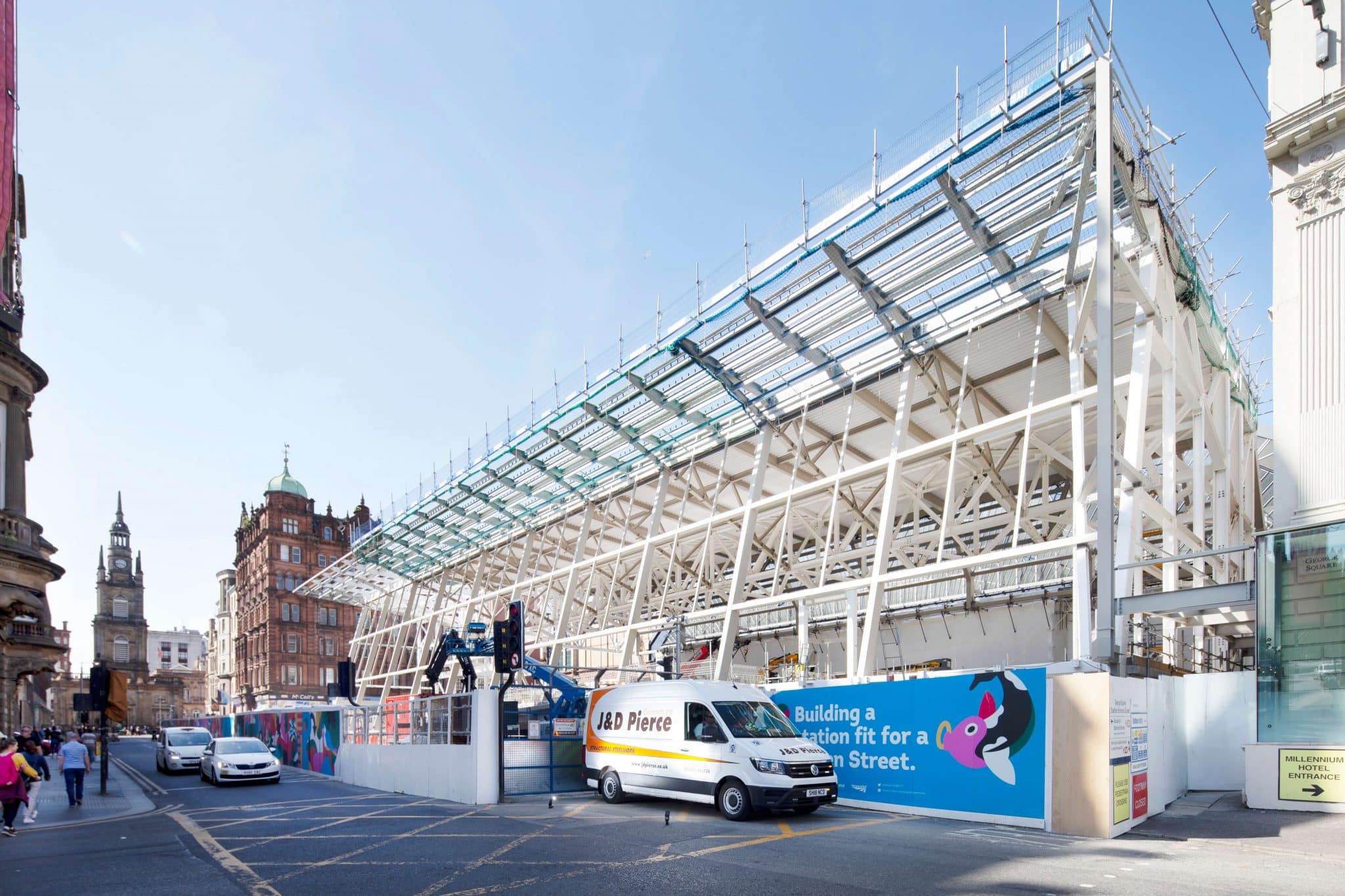 The Glasgow Queen Street Station Redevelopment Project has been one of the most well-known projects we have been involved with, given its location in Glasgow City Centre. 
The £120m redevelopment of the station is part of the Edinburgh/Glasgow Improvement Programme (EGIP) – a Scottish Government-investment in the railway infrastructure across central Scotland. The new, contemporary station will have extended platforms to accommodate longer trains of up to eight carriages, accessible toilets, lost property and a space for retail as well as a new ticket office.
As it was still a working train station throughout the works, off-line assembly of the steel during daytime working hours and large component lifting done at night (left) reduced the risks and enhanced the programme to ensure it ran to schedule and with as little disruption to passengers as possible. 
Temporary stability steelwork was used to support the main steel frame until the permanent surrounding steelwork was in place. The complex steelwork on this project comprises of two massive trusses, circa 100T each. The main South asymmetrical box truss required two, 500T cranes to lift and place the steel into position. Included in the works are concrete stairs, metal flooring and not least the connection of the existing listed glass gable. 
The combined 1300T project is scheduled to be completely finished and fully open to the public early 2020.
Ultimate Client:
Main Contractor: