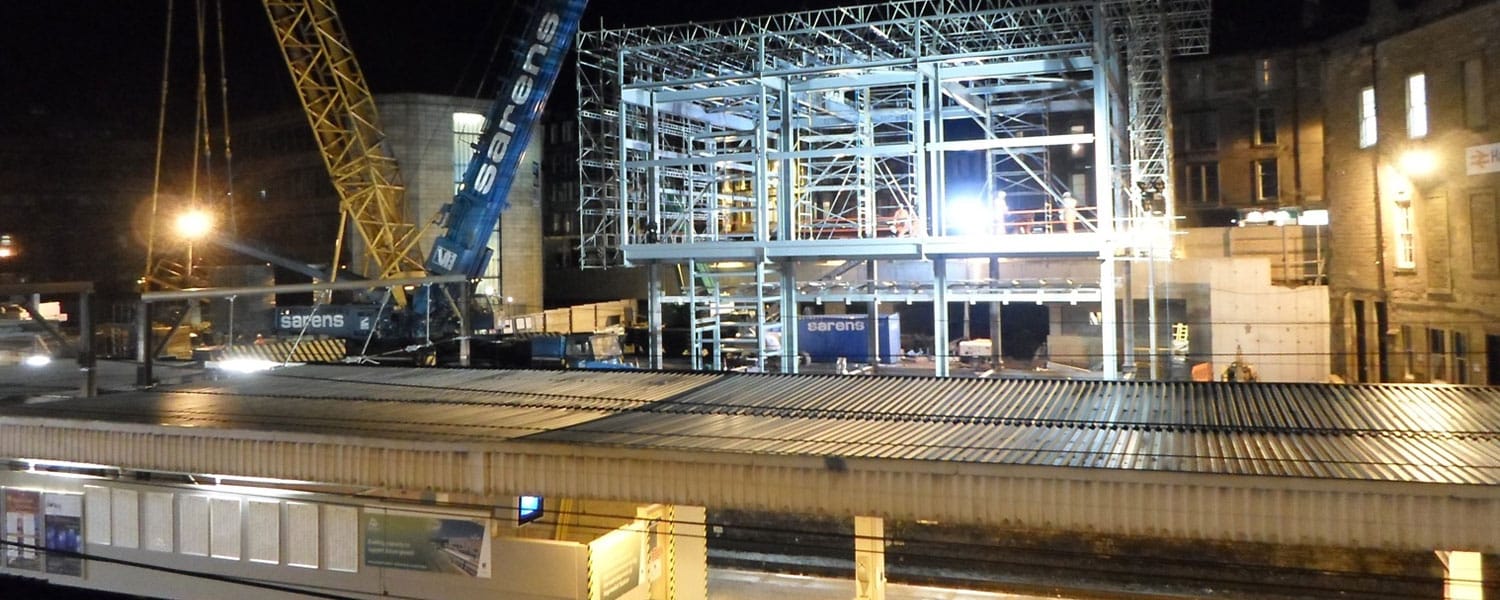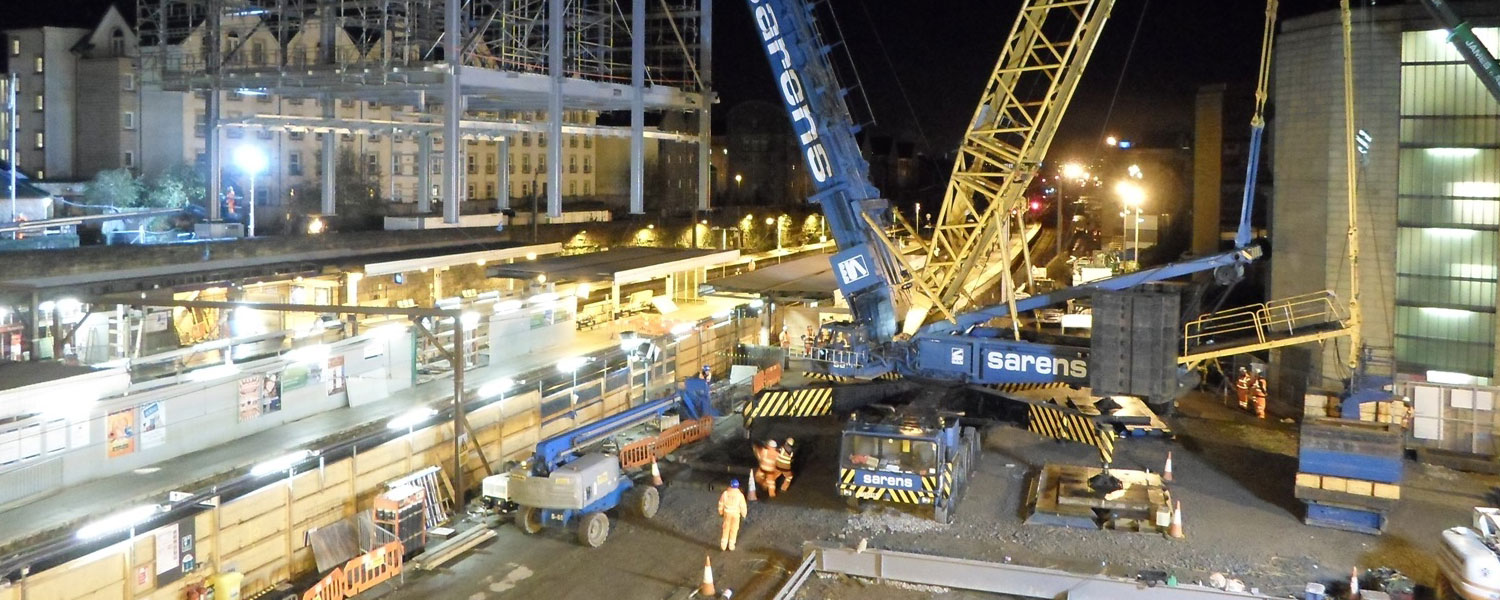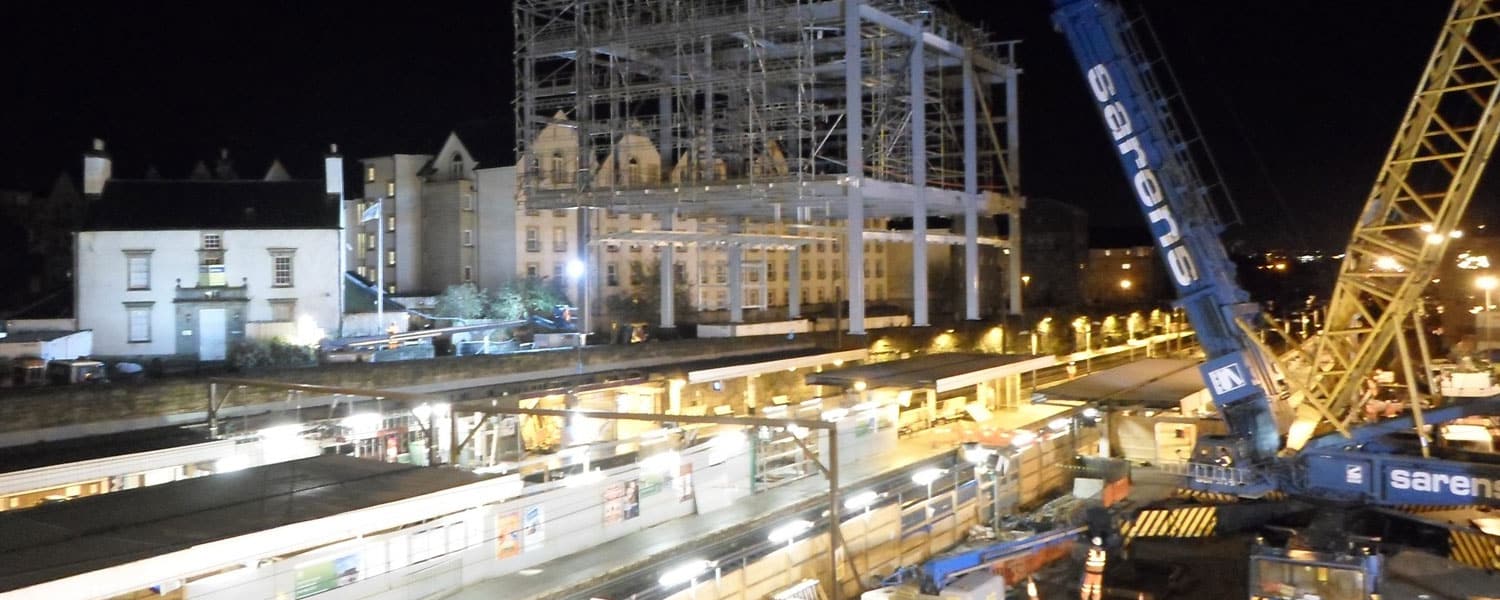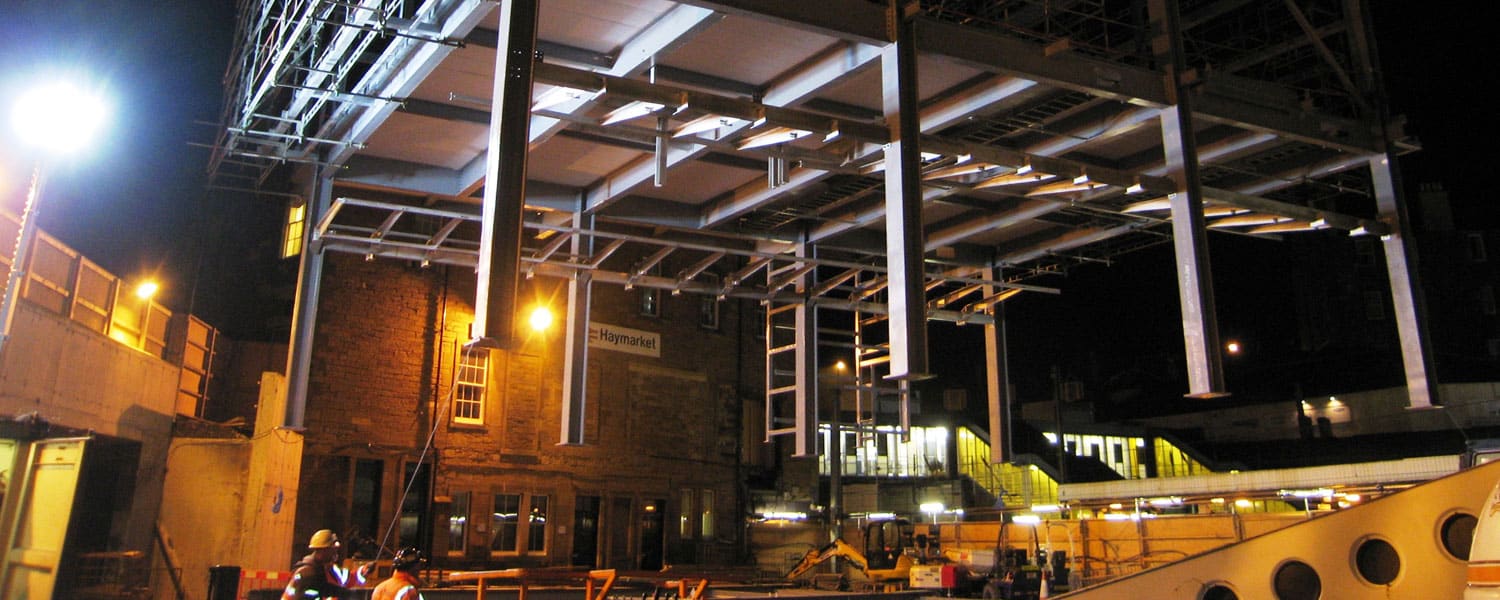 Haymarket Station – Edinburgh
The Haymarket project is but one in the portfolio of contracts we have undertaken with challenging design considerations, requiring detailed planning and accuracy. Our ultimate success on this project has been recognised by the Institute of Structural Engineers who shortlisted it in tow of their annual International Structural Awards.
This unique project comprised of 650 tonnes of fabricated and erected steelwork which included two 5 storey modular structures fully constructed next to the railway site, including decking and scaffolding for follow on trades, then lifted over the railway station and placed with a 1,200 tonne crane. When Module 1 was completed and lifted into place the construction of Module 2 began and again, once complete, was lifted over the railway station, placed and connected to Module 1.
A third building was then constructed and linked to the modules forming the New Station Concourse. 700 metres of new canopies and numerous flights of stairs completed the transition from old to new.
See our time lapse video of this project
Complex Structural Steel Project
650 t Fabricated and Erected Steelwork
Design Recognised by the Institute of Structural Engineers
Ultimate Client:
Network Rail
Main Contractor:
Morgan Sindall
Structural Engineer:
Halcrow/CH2mHill