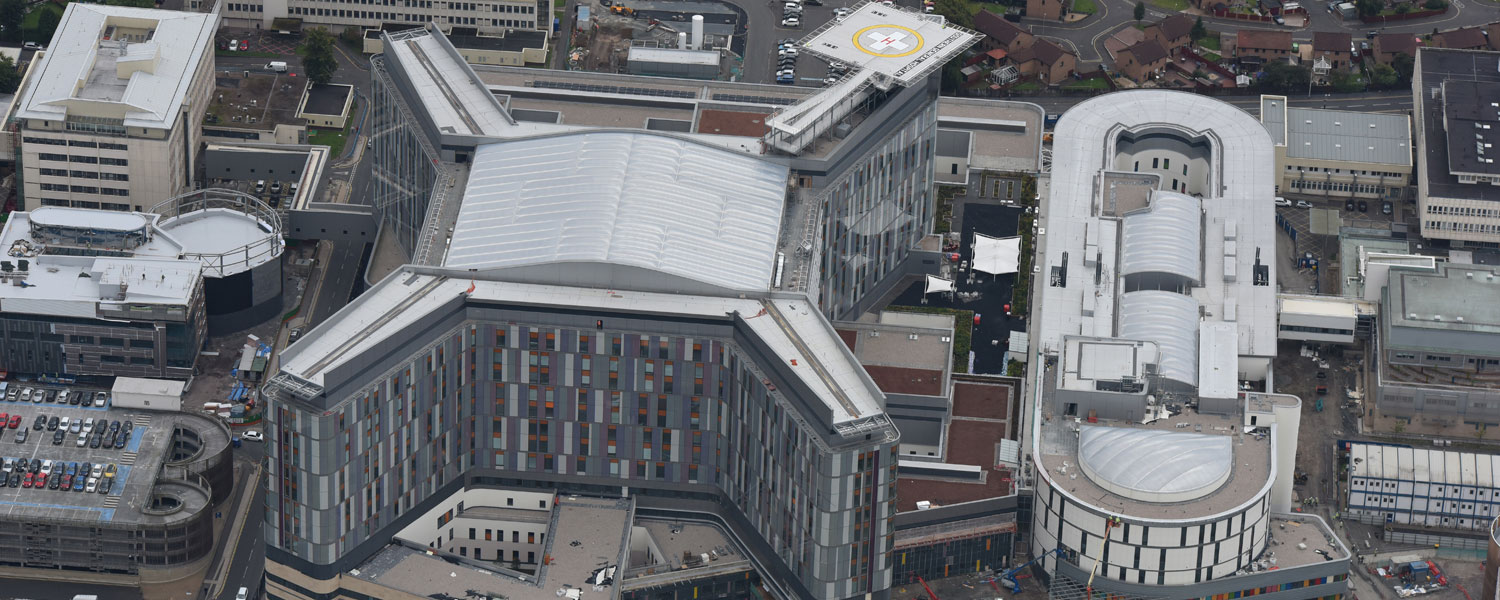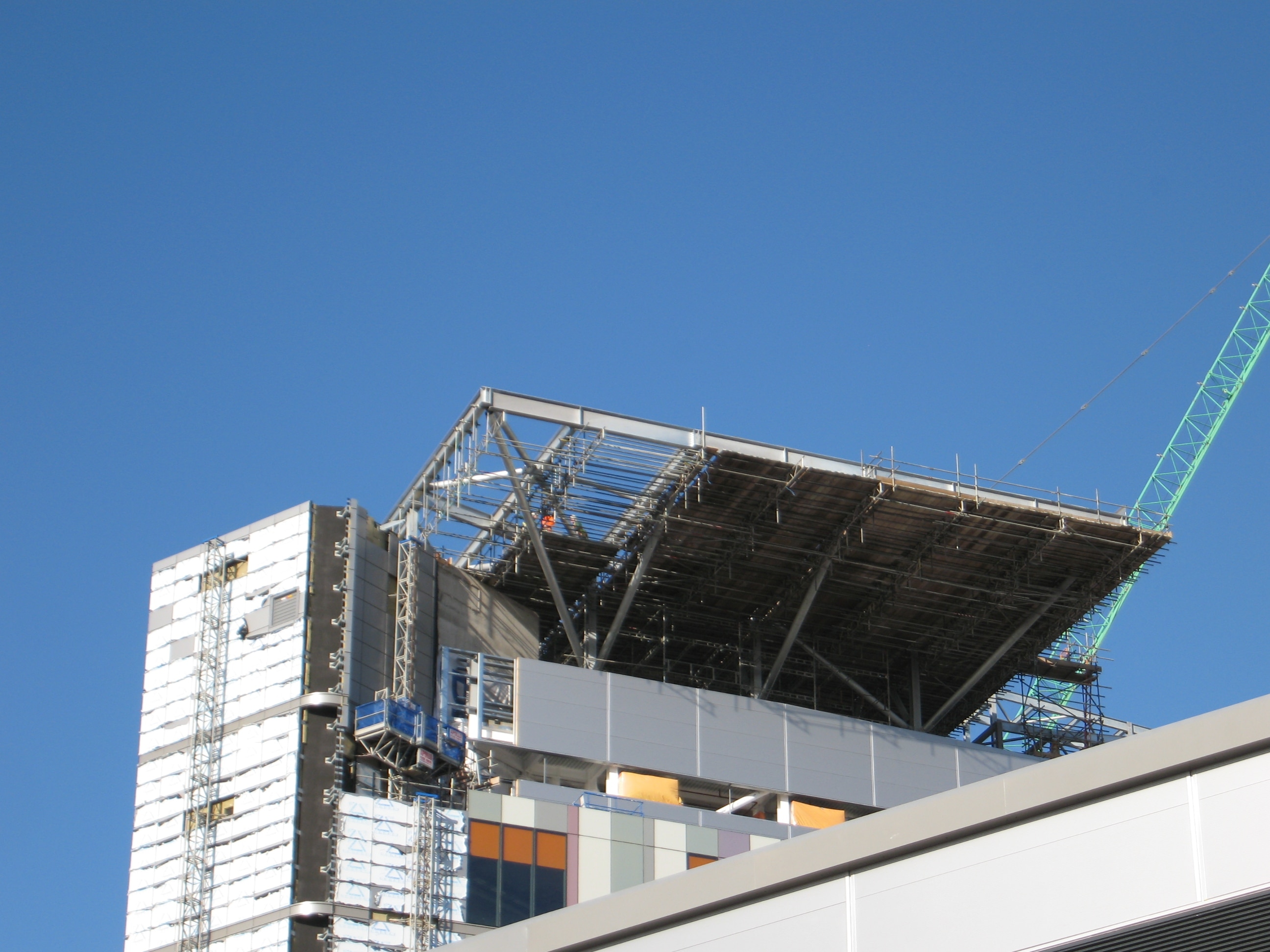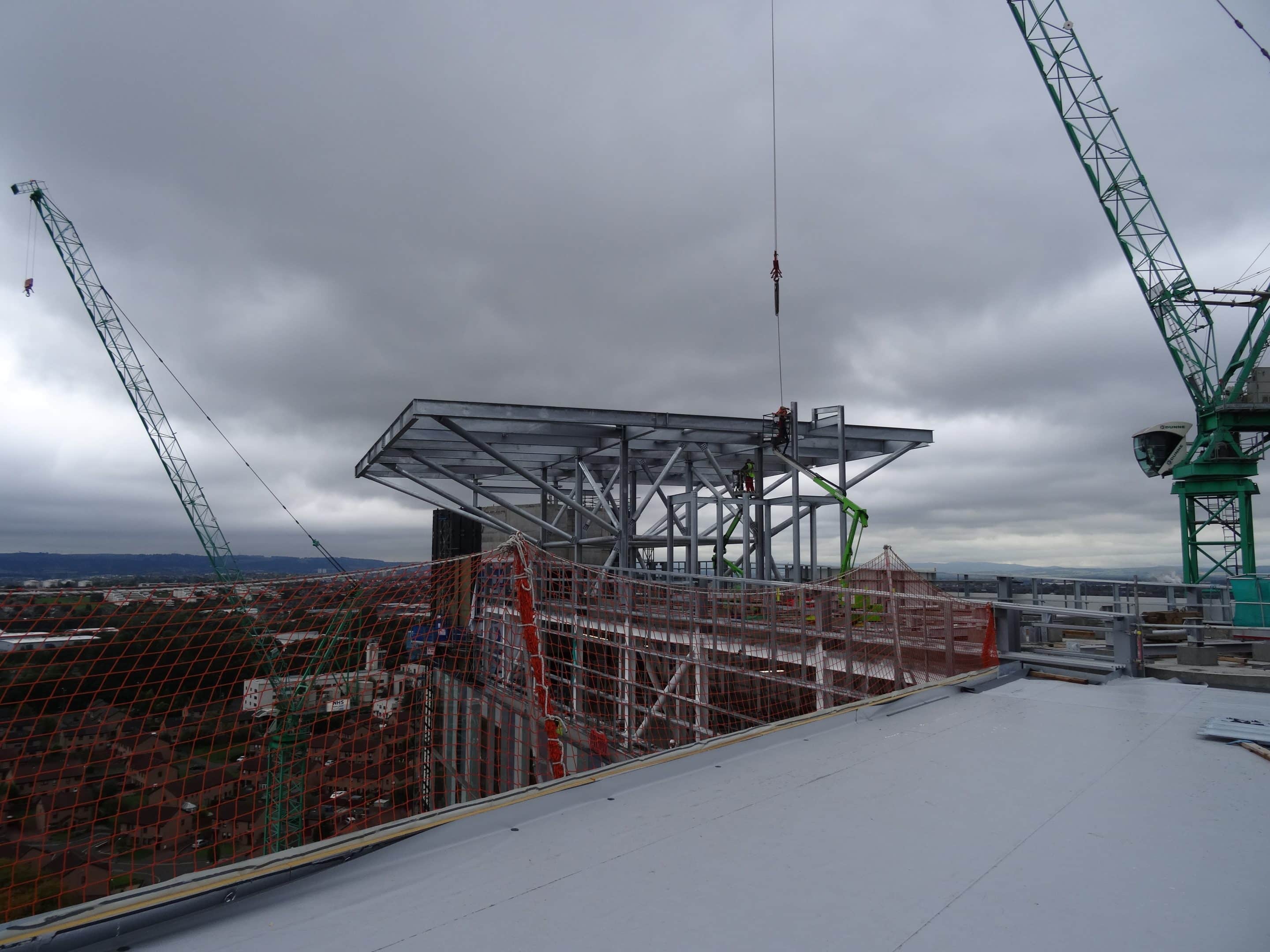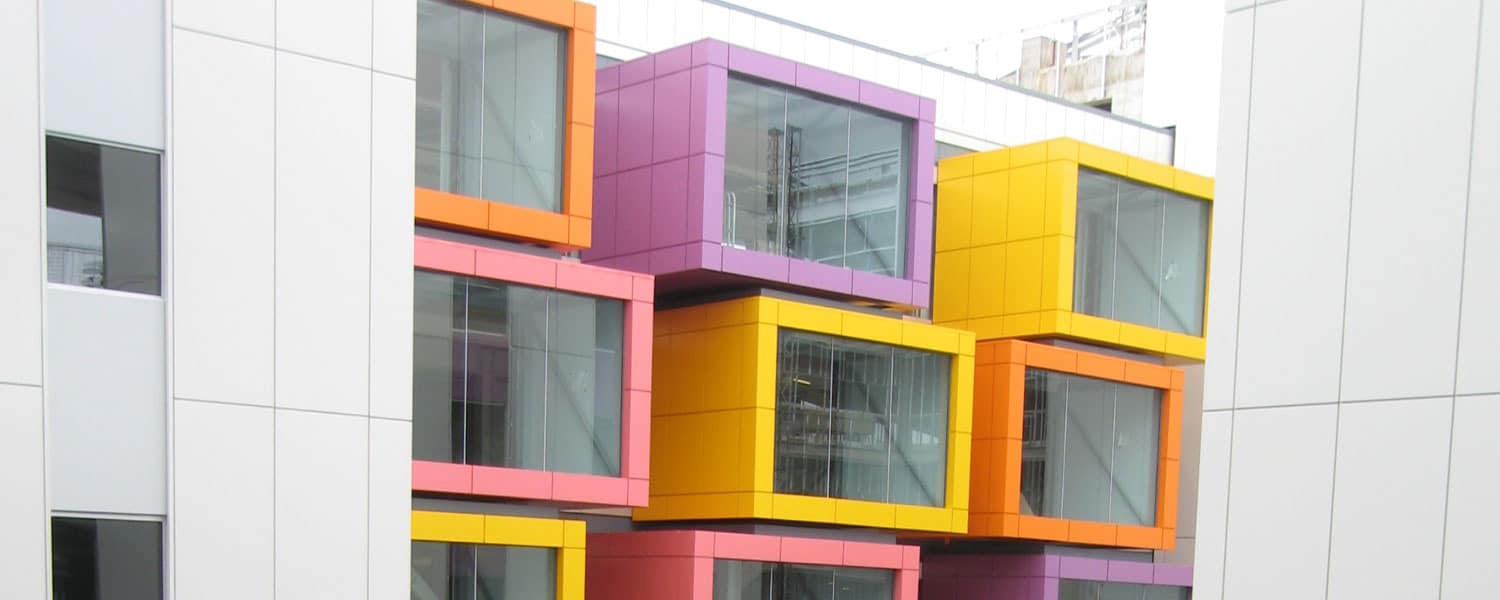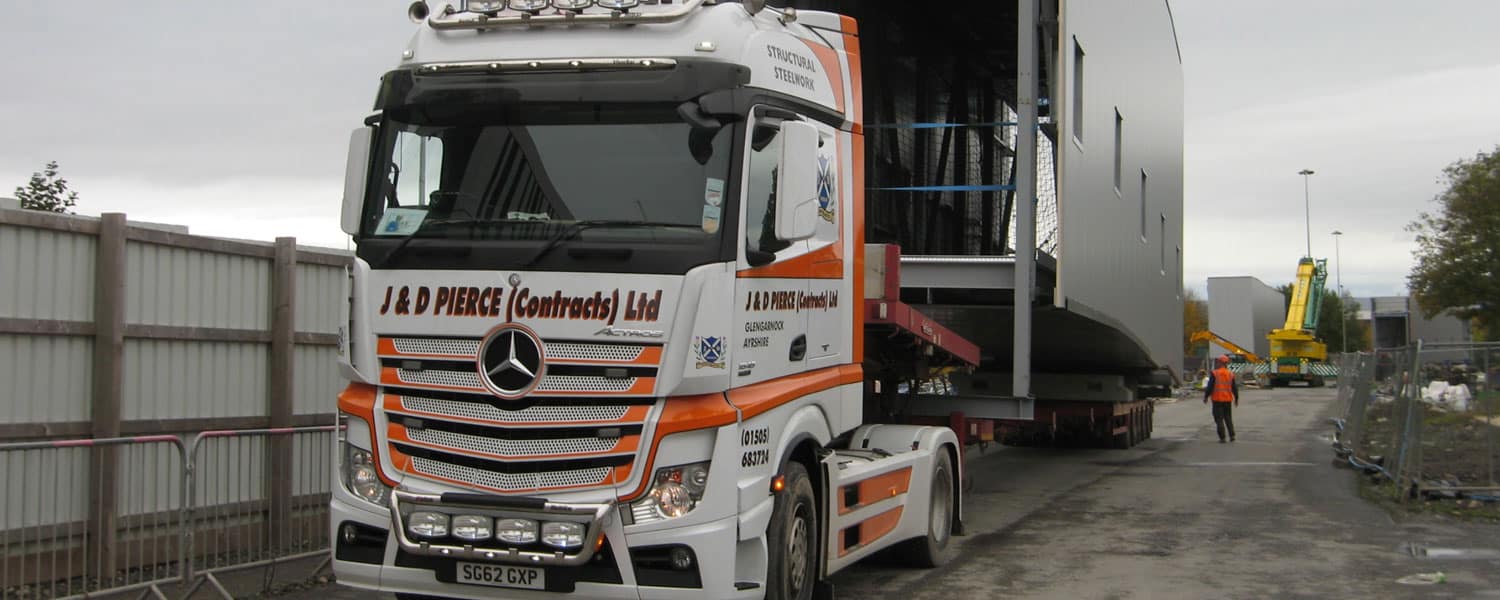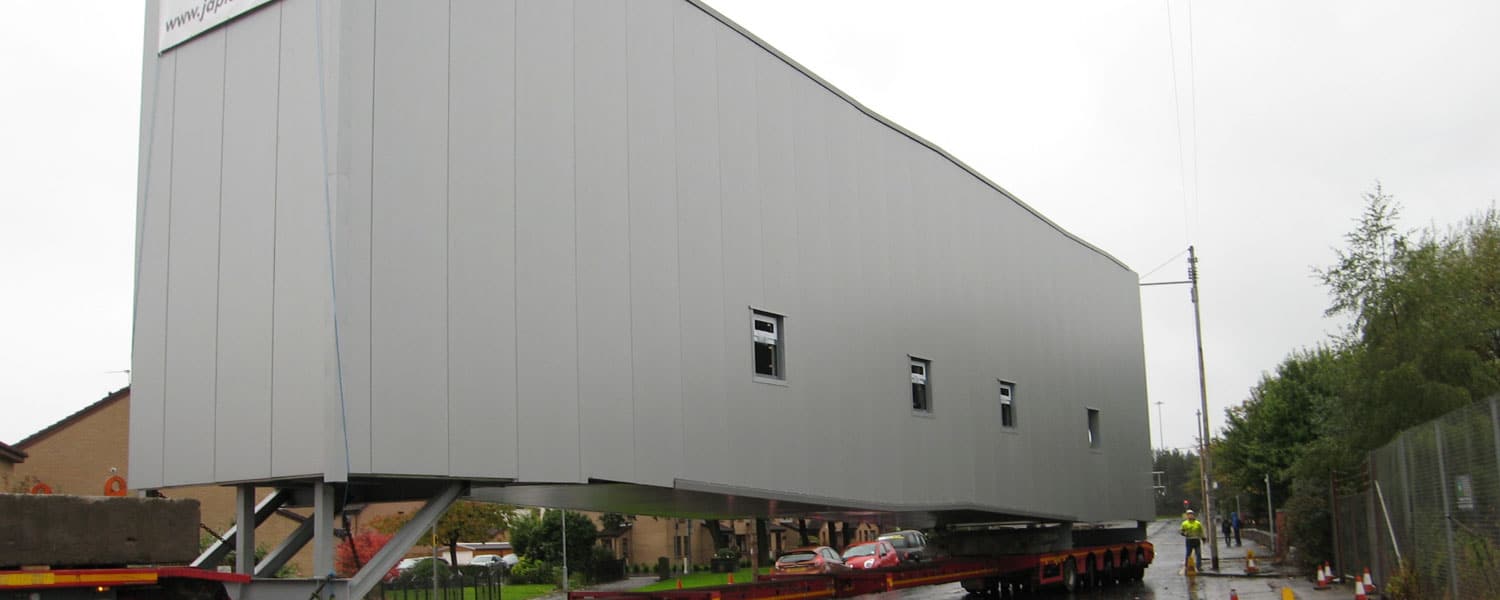 Queen Elizabeth University Hospital – Glasgow
J & D Piece Contracts Ltd. were delighted to be awarded the contract for the new Queen Elizabeth University Hospital in Glasgow, comprising roof steelwork, prefabricated modules and the erection of two link bridges.
Steelwork
The upper floors and Helipad are steel on top of the main concrete frame. Whilst the design and installation of such steel at ground level is simplistic, the addition of a starting point 13-storeys high changed many factors. The logistics of the tower cranes lifting pieces from ground level, coupled with congestion on the access roads led to the design and fabrication of lifting stillages which could take a number of pieces up to the working level at once. Once at the working level, the issue of safe access to the upper levels and helideck for the erectors was challenging. Temporary design was carried out in-house to ensure the structure could carry the loads and a system of spreading and back propping introduced to ensure safe operation.
Modules
40 coloured modules were prefabricated including cladding, floor decking and glazing before being transported to site and lifted into place, using a bespoke lifting frame. These were then fitted onto a previously erected 12-storey high and 30m long atrium bridge. The modules were prefabricated on our own site in Glengarnock and delivered complete in a variety of bright colours, eliminating the need for any further work on site.
Link Bridges
Further works involved the erection of two link bridges between the old and new hospitals. These were fully fabricated and clad before being transported to site, as the bridges spanned the blue light route and offsite construction kept disruption to a minimum. Transport in itself seems fairly simple, but when you factor in that the link bridges were 26m long and 8m high, this required complex transport and site logistics.
2,000t Fabricated and Erected Steelwork
158t Helideck Steelwork
200t Link Bridges fully fabricated, clad and transported to site
40 modules prefabricated, including cladding, floor decking and glazing before being transported to site
Ultimate Client:
NHS Greater Glasgow and Clyde
Main Contractor:
Brookfield Multiplex
Structural Engineer:
WSP Group
Architect: IBI Group
(formally Nightingale Associate)